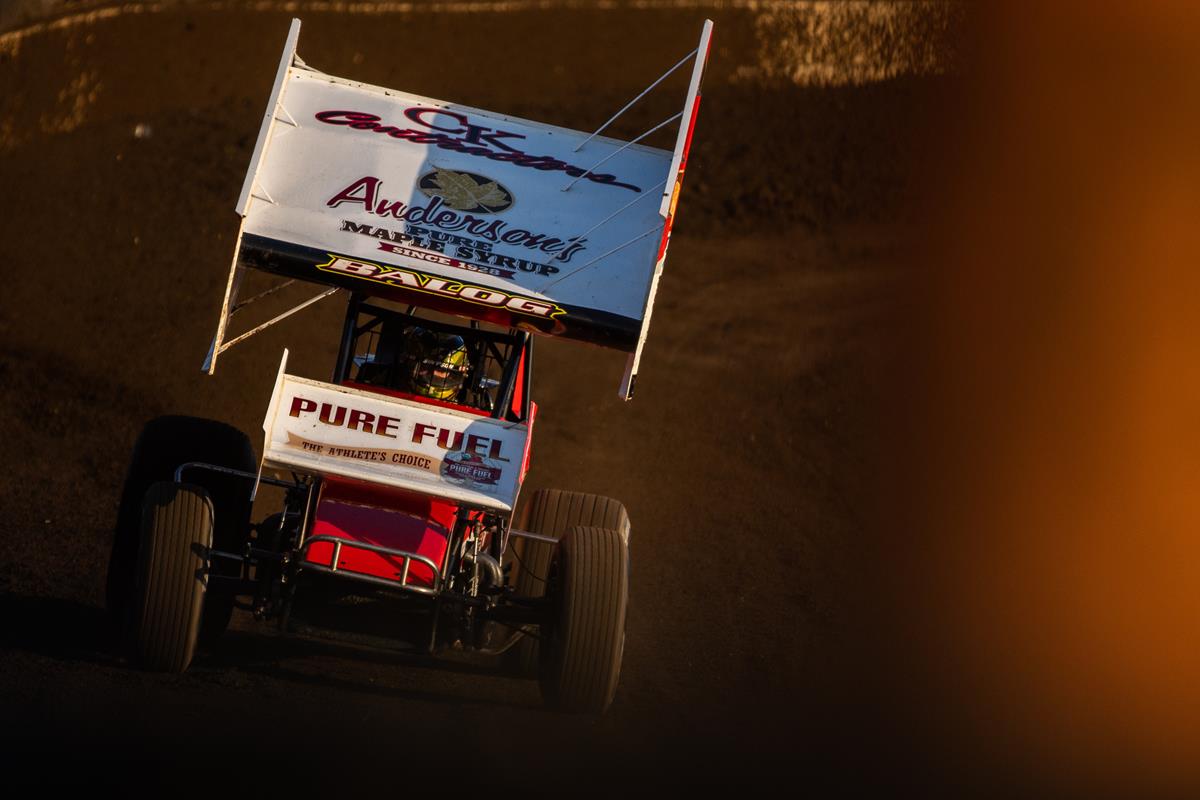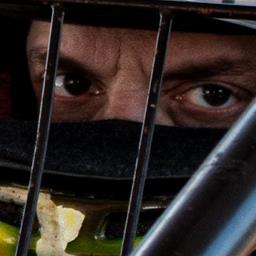 ---
Balog Completes First Ohio Sprint Speedweek with the All Star Circuit of Champions
Hartland, Wisconsin (June 23rd, 2021) – After a huge week in Wisconsin where the team recorded back to back victories, the North Pole Nightmare stormed into Ohio for the annual Cometic Gasket Ohio Sprint Speedweek presented by Hercules Tires with the Allstar Circuit of Champions.
Every June the Allstar Circuit of Champions invades Ohio to mix it up with the Midwest's best sprint car drivers for eight nights of racing in nine days! It's a true test of focus, endurance, and mechanical durability. Some nights had lineups with as many as 53 cars in the field. Bill found success on several nights picking up; 2 heat race wins, 3 dash appearances, and an overall placing of 11th in points in a field of more than 60 cars! In the team's first ever appearance at Ohio Speedweek, they came away with a lot of notes and learnings they can build upon for next year.
"We've never raced a speedweek before and knew it was going to be a grind. After 20 seasons in sprint cars, it's amazing how much you can learn in a week. You gotta have a short memory. You can't dwell on the good or bad from the night before. You have to be in the moment and focus on the track and conditions in front of you. It's a great perspective that we'll take on the road and apply week in and week out." said Balog, driver of Anderson's Pure Maple Syrup, CK Contractors LLC, Buesser Concrete, Wisecup Siding, Howard Law, Wayne Corini, CPA sprint car.
Attica Raceway Park was the host of night one, and the ten-time IRA champion moved up 2 spots in the heat to finish third in his heat race and secure a 16th place starting spot in the A main. Bill would gain 5 spots in the hard-fought 30 Lap A-Main event to finish 11th place.
The second night of racing at Fremont Raceway saw the racing gremlins resurface. Bill would win the C-main, but would have to use a provisional to start the A main, only to have a tire fail on the opening lap.
Hoping to rebound, the B2 motorsports team headed to Wayne County Speedway where the Anderson's Pure Maple Syrup car finished second in his heat landing him a 14th place starting place in the A-main. Bill would battle a challenging track over the course of 30 Laps, moving up one spot and finish 13th for the night.
Sharon Speedway would host the next night of racing and the Buesser Concrete, Wisecup Siding, Howard Law, CK Contractors, Wayne Corini CPA, Lein Acres, Turn It Up Media car found a serious need for speed and won the heat by a full straightaway! The heat race win earned him a spot in the dash where he finished 2nd. The track changed drastically during the A-main and Bill ended up 12th.
Waynesfield Raceway the following night was bittersweet. The 17B was bad fast in the heat and won by a straight away, but a flat tire while running 4th and charging to the front relegated him to an 18th place finish.
When the All-Star Circuit of Champions invaded Musky County Speedway, Bill posted a 4th place qualifying time, which coupled with a strong second place run in the heat landed him a spot in the dash. By finishing fifth there, Bill would start 9th in the A main and finish a very strong run to a 7th place finish.
Ohio Speedweeks wrapped up Saturday night at Portsmouth Raceway Park. It was a challenging end to the Cometic Gasket Ohio Speedweek for the North Pole Nightmare. After missing the transfer in his Heat Race, Bill went on to pick up the B-main win and come home with a 21st to 15th place run in the A-main.
Following the Ohio Sprint Speedweek Bill and the team currently sit 5th in All Star Circuit of Champions point standings.
Article Photo: Cameron Neveu
Upcoming Racing Schedule-
The FloRacing All Star Circuit of Champions presented by Mobil 1 will take time off following Ohio Sprint Speedway until racing resumes Friday, July 9, at Stateline Speedway in Busti, New York. The race weekend will continue with a Sharon Speedway doubleheader on Saturday and Sunday, July 10-11.
Stay tuned to social media as Bill Balog and the team announce their immediate racing dates for the next two weekends.
For those who can not witness the All Star Circuit of Champions live and in person, FloRacing.com, the official media partner and broadcast provider of the All Stars, has you covered. To access live and on-demand racing action from the All Star Circuit of Champions, visit FloRacing.com and become an annual PRO subscriber.
Sponsors:
Anderson's Pure Maple Syrup, CK Contractors LLC, Buesser Concrete, Wisecup Siding, Howard Law, Wayne Corini, CPA, Lein Acres, Rocky Rococo's Pizza, Forest Brook Farms LLC/Forest Brook Trucking LLC, Indian Motorcycle of Metro Milwaukee, Utica Bar, Mr. Jim's Racing, Sam I Am, DSG, Turn It Up Media, M3 Custom Creations, All Star Performance, Behling Racing Equipment, HRP, FK Rod Ends, Outerwears Inc., Dirty Slide Jobs, Midland Performance Inc., K1 Race Gear, XYZ Machining, BLZ
Social Media:
For up-to date information please follow Bill Balog and B Squared Motorsports online, as well as on all of his available social media networks:
Website: http://www.billbalog.com/
Facebook: https://www.facebook.com/BSquaredMotorsports
Twitter: https://twitter.com/bsqdmotorsports
Instagram: https://www.instagram.com/b_squaredmotorsports/
Merchandise:
Those seeking the latest merchandise should visit http://www.billbalog.com/shopping/
Press Release:
Chad Melis
Turn It Up Media
www.turnitup.marketing
---
Back to News