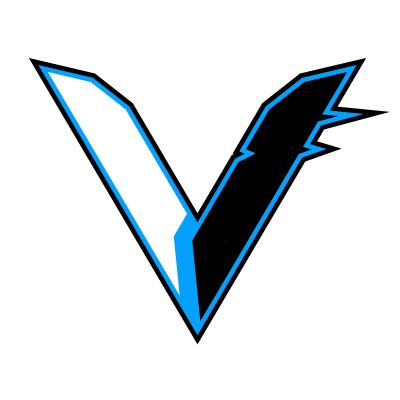 11/13/2018
Inside Line Promotions
---
Vaportrail Clothing Athletes Reutzel, Macedo, Balog and Starks Produce Big Wins and Championship During Stout Season
Inside Line Promotions – LAKE STEVENS, Wash. (Nov. 13, 2018) – Vaportrail Clothing athletes Aaron Reutzel, Carson Macedo, Bill Balog and Trey Starks combined to capture more than two dozen feature victories and a big championship this season.
According to media reports and the driver's websites, the four drivers totaled 30 feature triumphs across the country.
Reutzel led the way with 11 victories, including nine during Arctic Cat All Star Circuit of Champions competition en route to winning his first career title with the series. The Texas native also claimed his first career World of Outlaws Craftsman Sprint Car Series triumph and he won the winged sprint car portion of the 4-Crown Nationals.
Macedo posted eight wins, including five with the All Stars while finishing second to Reutzel in the championship standings. He also won a preliminary night at the 360 Knoxville Nationals and the Sage Fruit Ultimate Challenge presented by Searsboro Telephone Co. The native of California was also crowned the Jesse Hockett Mr. Sprint Car champion.
Balog garnered seven trips to Victory Lane in three different classes of race cars, including four IRA Sprint Car Series wins. His final win came during the IRA Sprint Car Series season finale when the North Pole, Alaska, native executed a last-lap pass at Plymouth Dirt Track in Plymouth, Wis. Balog also finished fourth in the IRA Sprint Car Series championship standings.
Starks scored four victories, including a Pennsylvania Sprint Speedweek win at Williams Grove Speedway in Mechanicsburg, Pa. The native of Washington state also earned his first career triumph at Port Royal Speedway in Port Royal, Pa.
Stay tuned to the Vaportrail Clothing website and social media accounts throughout the offseason for the latest updates on Vaportrail athletes as well as current news, specials and designs.
Additionally, enter "PRESS10" into the coupon code section during checkout to receive a 10-percent discount on all Vaportrail merchandise excluding clearance.
MEDIA LINKS –
Website: http://www.VaportrailClothing.com
Twitter: https://twitter.com/VaportrailCo
Facebook: https://www.facebook.com/VaportrailClothing
Instagram: http://instagram.com/VaportrailClothing
COUPON CODE –
Enter "PRESS10" in the coupon code section during checkout to receive a 10-percent discount on all Vaportrail merchandise excluding clearance.
VAPORTRAIL CLOTHING –
Vaportrail Clothing is a Washington State based brand formed through auto racing with a passion for distinction and innovation through design and lifestyle. With extreme heart and pride from the Northwest, Vaportrail strives to shed light on upcoming athletes and promote a lifestyle that embodies taking chances and being unique. Mediocrity will fail every time.
INSIDE LINE PROMOTIONS –
Inside Line Promotions specializes in affordable public relations and media management for motor sports drivers, teams, sponsors, tracks, series, events, organizations and manufacturers. ILP Founder Shawn Miller leverages professional journalism with new media technologies and social networking to improve your exposure and the return on investment for your sponsors.
To meet the media relations needs of your program by joining Team ILP, contact Shawn at 541-510-3663 or Shawn@InsideLinePromotions.com. For more information on Inside Line Promotions, visit http://www.InsideLinePromotions.com.
---
Article Credit: Inside Line Promotions
Submitted By: Shawn Miller
Back to News