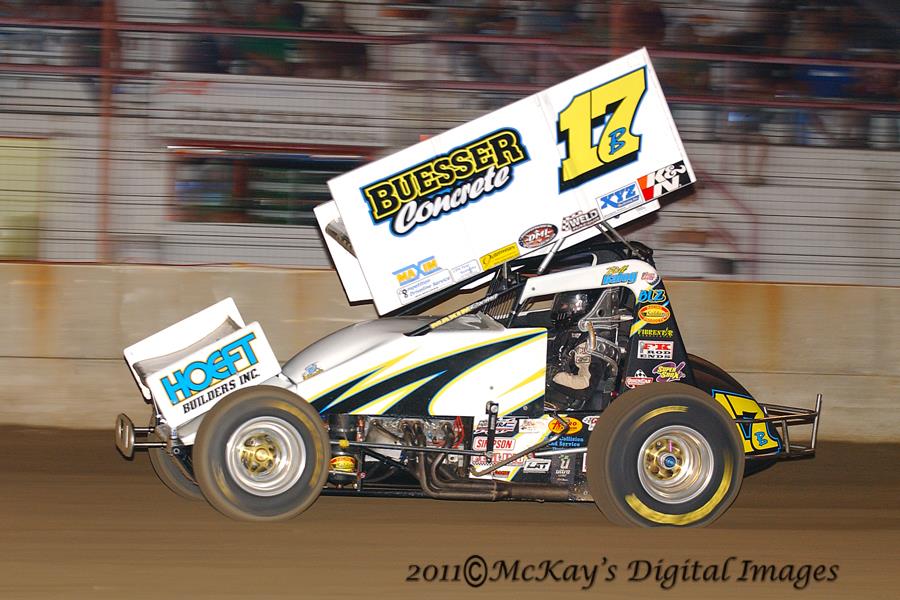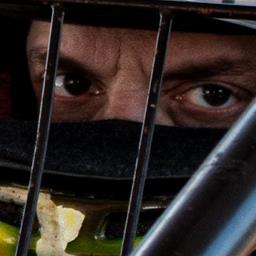 ---
Bill Balog & B Squared Motorsports: "4TH at Dick Witt Checkered Classic"
10/6/11 (BG Motorsports PR) – The final night of the 2011 IRA season took place this past weekend at the Dodge County Fairgrounds in Beaver Dam, WI. 31 Bumper to Bumper IRA sprint cars were on hand for the "Dick Witt Checkered Classic", Bill started the night by circling the "Horsepower Half-mile" with a lap time of 16.688 seconds which ended up being the 5th fastest time of the night.
By virtue of the qualifying effort, Bill took the green flag from the 5th position in the 2nd of 3, 8 lap heat races. A top 5 finish was needed in order to transfer straight to the main event, once the field was under green, Bill quickly moved up to the 4th position. He went on to battle for 3rd until a dirt clump destroyed the nose wing, which resulted in the side board cutting the front brake line. Bill was able to maintain control of the car throughout the remaining laps & brought home a 5th place finish.
For the final feature event of the season, Bill piloted the Gleason Racing Equipment / Buesser Concrete / Maxim from the 4th position. A red flag on lap 1 required a complete restart, which was a benefit to Bill. He quickly moved up in to 3rd & held on to that position until another red a few laps later. The crew was able to make a few adjustments to the car on this red & on the ensuing restart, Bill had the car rolling along nicely until more wing trouble derailed that effort. This time the wing ram broke free of the wing tree, which let the top wing move back & forth at free will. Bill had his hands full over the last half of the race, as he had to manhandle a car that just didn't want to turn as a result of the top wing being all the way back. He was able to hold on to 4th over that course & was able to bring the car home in one piece. By virtue of the 4th place finish, Bill & the B Squared Motorsports team were able to secure their 4th Consecutive Bumper to Bumper IRA Championship.
To keep up on all the latest news regarding the team be sure to visit the team website at www.b2motorsports.com. You can also follow the team on Facebook at www.facebook.com/bsquaredmotorsports or on Twitter at www.twitter.com/bsqdmotorsports.
Sponsorship for the 2011 season comes from the following companies: Buesser Concrete, Hoeft Builders, Hepfner Racing Products & HRP Wings, Diversified Machine Inc., XYZ Machining Inc., Allstar Performance, K&N Engineering, Astro Titanium, Super Shox, BLZ, FK Rod Ends, B Squared Visual Solutions, Weld Racing, Outerwears Inc., Race Gear X, Gleason Racing Equipment, Maxim Chassis, Competition Driveline, Saldana Racing Products, Fibrestar Industries, A&E Collision and Service, BG Motorsports PR & Marketing and Xtreme Stainless, LLC.
---
Submitted By: Admin Account
Back to News